Amy's Angels cleaning technicians are equipped to clean and disinfect residential and commercial spaces.  Our technicians are prepared now more than ever to perform services according to CDC protocols. With the rapid spread of COVID-19 it is crucial to take the precautionary steps to contain the spread. Hire a professional to clean and disinfect your space.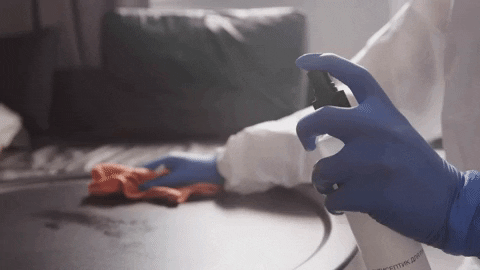 Amy's Angels has over 10 years of experience in dealing with indoor biological pollutants. 
Indoor Biological pollutants are:
Pollen

Insect parts (e.g. cockroach parts)

Animal dander

Dust mites

Bacteria

Viruses

Fungi
Novel Coronavirus COVID-19
With the COVID-19 pandemic, Amy's Angels Cleaning is now providing Disinfecting Cleaning Services to environments in Southern California with exposure to SARS-CoV-2. 
In accordance to the CDC's recommendation, Amy's Angels Cleaning uses EPA-registered disinfectants. Given SARS-CoV-2 is a pathogenic virus the products utilized for disinfecting services carry the EPA-approved emerging viral pathogen claim.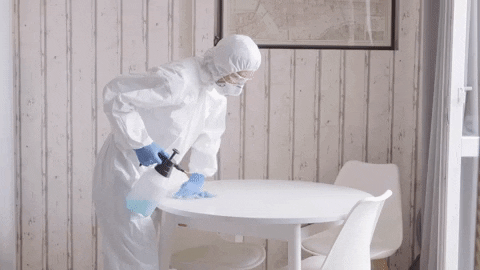 DISINFECTING
The first step in disinfecting is to ensure that the space requested is cleaned properly. Surfaces may look clean to the visible eye but there may be microorganisms (germs and dirt) attached to the surface. The microorganisms will work as a layer and can reduce the effectiveness of a disinfectant. Do not risk the dwell time of a disinfectant due to having dirty surfaces.
Following CDC and OSHA protocols, Amy's Angels Cleaning will target cleaning of frequently touched surfaces. 
Cleaning of Frequently Touched Surfaces include:
Tables/Countertops
Desks
Door knobs
Light switches/handles
Toilets
Faucets/Sinks
Remotes/Electronics
Cleaning of carpeted floors, rugs, drapes, and upholstery will be with a specialist.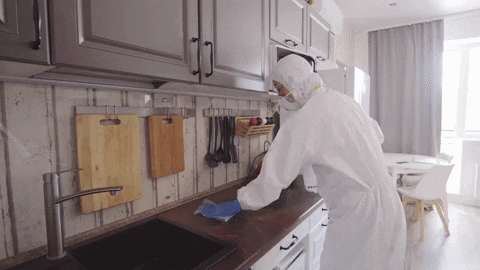 Once the cleaning of the surfaces is done disinfecting solution to the surfaces will be applied. Application of the disinfectant will be delivered by different methods such as mechanical spraying. Our cleaning technicians are trained with the equipment needed for disinfecting of large spaces such as commercial buildings, schools, retail stores, and residences.